This Crypto Just SHOT UP 25 Percent
Should you invest?
First there was Dogecoin, the popular cryptocurrency that took America by storm after it made some monumental gains a few months ago.
Now there is Shiba Inu Coin.
Shiba Inu Coin saw a surprising price surge of over 25% on September 17th less than a day after Coinbase Global launched trading of Shiba Inu Coin on its platform.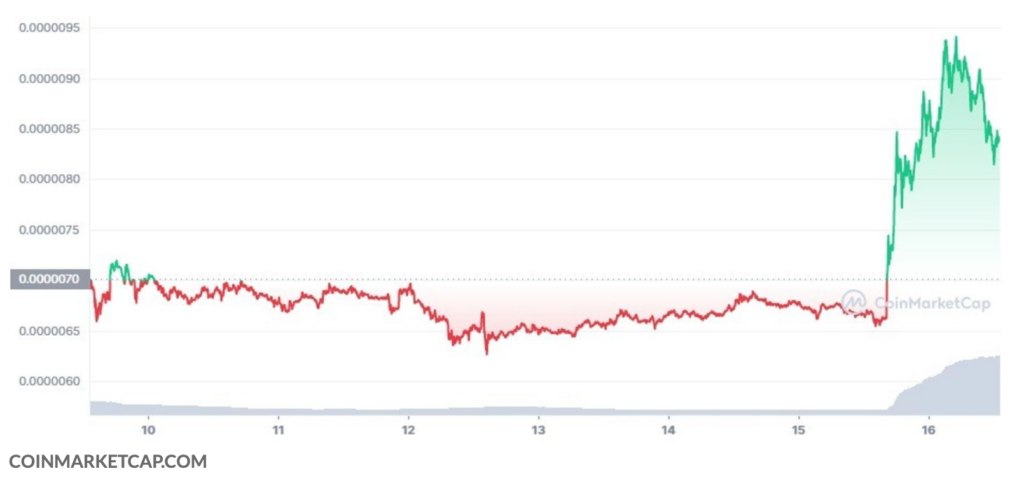 According to Market Watch, Shiba Inu Coin is marketed as a "fun" crypto similar to that of Dogecoin. Currently Shiba Inu is the 48th largest crypto when compared to all other cryptocurrencies. Shiba Inu also as a total market value of $3.3 billion.
What makes Shiba Inu coin more interesting than other cryptocurrencies is the that fact that a single coin is priced at $0.000008436. This means people who are looking to invest can hold millions of Shiba Inu coins for just a few hundred dollars.
Additionally, if Shiba Inu continues to surge it could turn a tiny invest of a few hundred dollars into a massive sum of money.
Whether or not Shiba Inu will be successful and lucrative for investors will depend on how many people actually decide to purchase Shiba Inu Coin and hold for long term gains rather than selling it off quickly for a measly profit.
Coinbase's decision to trade Shiba Inu on its platform has added legitimacy to the coin and people will feel more safe purchasing it.
It's official. #ShibOnCoinbase pic.twitter.com/TwZgZHpp9E

— Coinbase (@coinbase) September 16, 2021
* Additional Disclaimer: All content provided by this newsletter is for informational and educational purposes only and is not meant to represent trade, investment, or healthcare recommendations.