Biden Says He Added More Jobs Than Any Other President, You Agree?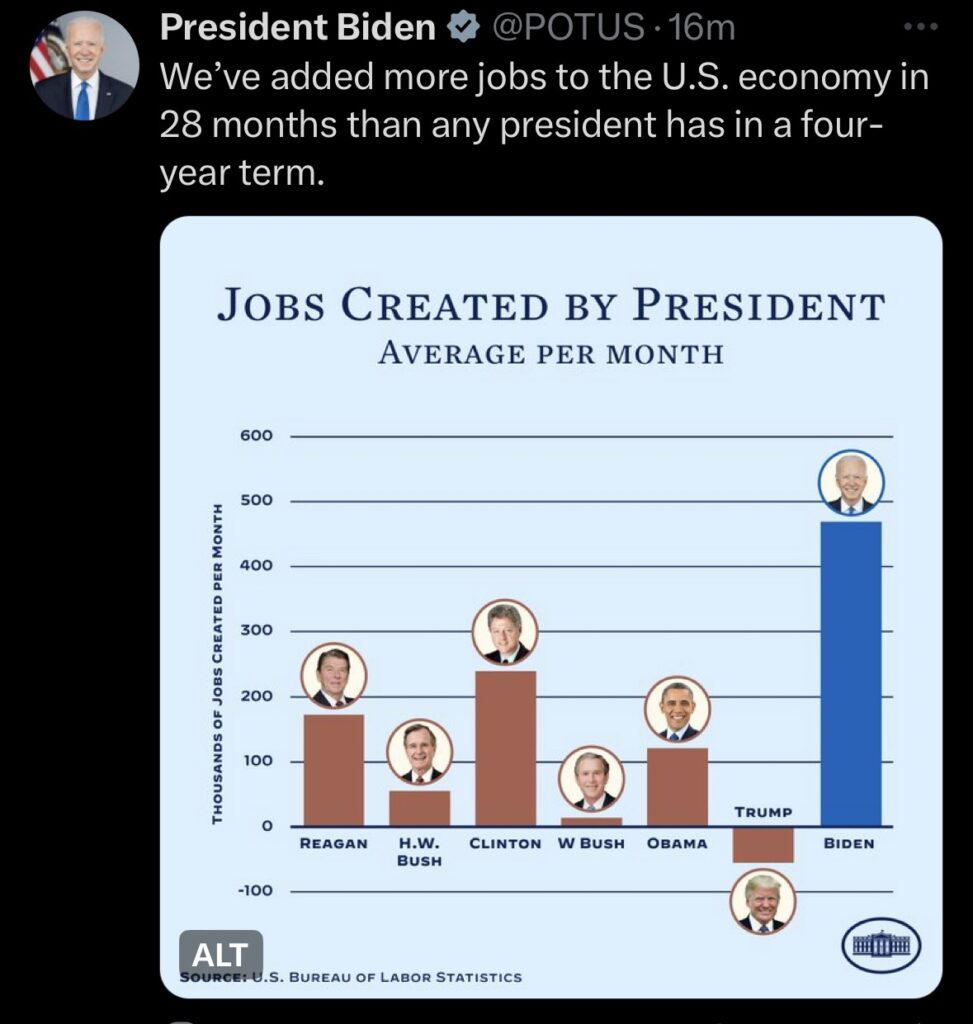 Democrats Paying Illegals How Much Per Week?
Last week, the State Senate of California approved a bill granting $300 weekly unemployment benefits to undocumented individuals who are currently unemployed. This measure will be effective for a maximum duration of 20 weeks. It is important to note that this decision comes at a time when the state is grappling with a significant budget deficit of $32 billion.
According to Breitbart, in just one year, California's fiscal situation has undergone a dramatic transformation. Previously boasting a surplus of $100 billion, which was partially attributed to federal aid for COVID-19 relief, the state's financial standing has now plunged into a staggering deficit of $32 billion.
Governor Gavin Newsom (D), in his revised budget, urged legislators to exercise caution and prudence. However, under SB 227, individuals classified as "excluded" workers, who are undocumented immigrants, would be eligible to receive $300 per week in benefits.
California's unemployment insurance program has been a subject of controversy, particularly due to the significant losses of approximately $30 billion attributed to fraudulent claims during the pandemic. Furthermore, the state recently faced a situation where it defaulted on a federal loan intended to cover the shortfall in benefits. These events have added to the existing concerns surrounding the program.
SB 227 includes provisions that would restrict unemployment fund officials from requesting claimants' social security numbers to determine eligibility or reaching out to previous or current employers to verify their employment status. Instead, applicants would be allowed to self-attest that they meet the criteria for receiving the weekly checks, which include earning a minimum of $1,300 or working at least 93 hours over a three-month period. Acceptable documentation could include tax returns, transaction logs from payment applications, or receipts that demonstrate a consistent commuting pattern.