3 States With The MOST Workers Quitting
Here are the 3 states where workers are quitting the most…
Americans are quitting their jobs at an unprecedented rate across the United States. Some believe it could be for a number of reasons including the fear of the coronavirus other believe people are quitting their jobs over the minimum wage being too low.
Now, according to CBS News, the 3 states which are Georgia, Kentucky and Idaho had a shocking 4% of workers voluntarily quitting their jobs in August which is the highest rate in the nation.
In Washington, D.C., workers voluntarily quit their job at about 1.7% which was the lowest rate in the country for August. Coincidentally, D.C. has the highest rate of minimum wage which stands at $15.20 per hour.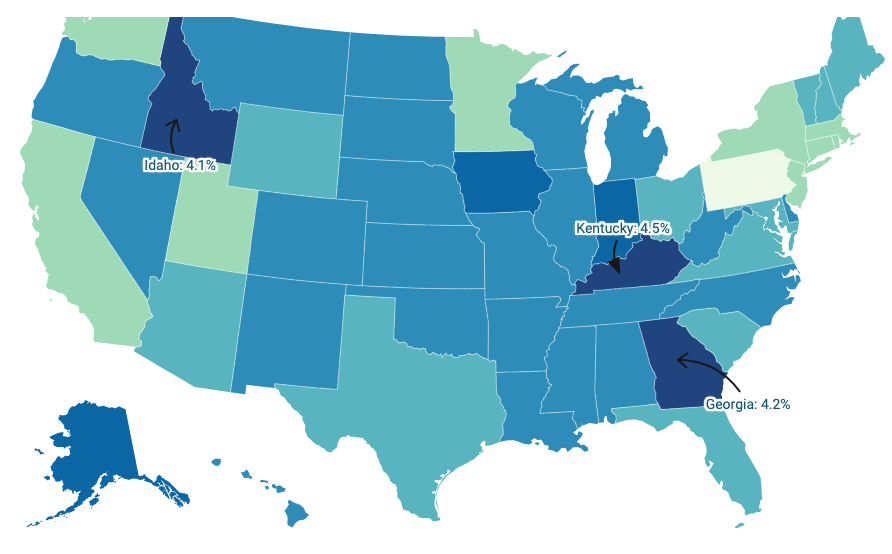 The national average for workers quitting their jobs voluntarily across the country is around 3%.
Nick Bunker, director of economic research at Indeed Hiring Lab, stated, "A fair amount of the variation in quitting across the country is driven by the types of jobs that are disproportionately done in different parts of the country. So it's hard to know how much of the variation is driven just by the variation in industry and how much is the difference in labor market conditions," he said.